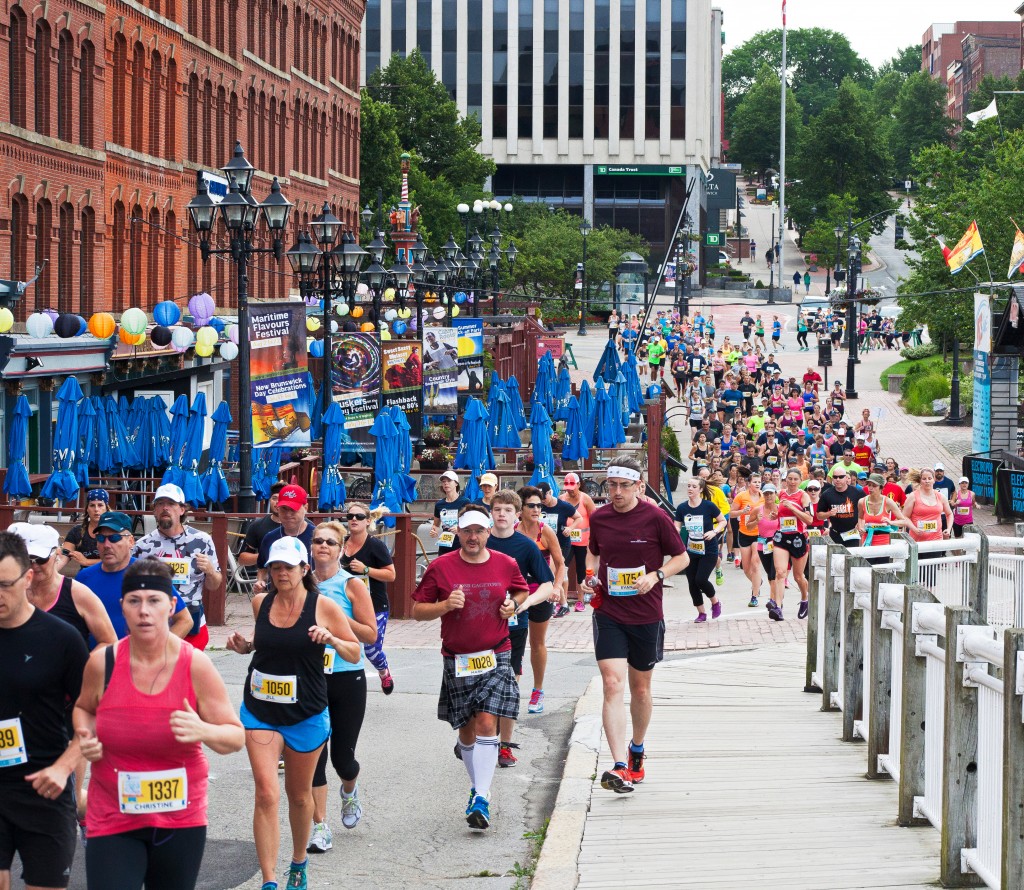 by Kevin Barrett
==
Running Whys – 2017 Preview
What started as a salute to the 20th running of Marathon By The Sea has continued on and now, as runners intensify training for the 2017 Emera Marathon By The Sea, we are ready to kick off our fourth year of the Running Whys.
This series is a collection of stories from runners of all walks of life, all motivated to participate along with hundreds of others in the Port City's annual marathon in August.
Like the race weekend itself, we have undergone some changes but the focal point remains on you, the runner, whose dedication to training for whatever distance, provides inspiration for many in the buildup to MBTS.
In the first three seasons, we've featured runners who took their first racing strides in this event, beginning with 5 km routes. We have also profiled those who clock times under three hours for the full marathon. And we've featured everyone in between. The diversity in motivation ranges from those trying to maintain fitness levels to those wanting to get into shape and others looking to hit a goal in celebration of a significant birthday.
Along the way, these poignant and raw accounts provide a glimpse at what motivates runners and what the sports means to many who were brave to take that very first stride – whether it was last week or 50 years ago.
Each motivation, each story, provides unique perspective for Marathon By The Sea participants.
This year, the lineup is equally as impressive.
The 2017 series will start later this week and be featured on the MBTS website and Facebook pages. It will continue with regular updates right up to the race weekend and conclude with recaps of those athletes we featured along the way in a final season-ending story.
While we are just beginning and we have many profiles all set to go, please pass on the names of other participants (to kevinbarrett16@gmail.com) who you think have a great story that others in this great race may enjoy.
We hope you like what we have to offer.
Good luck in training.