Middleton & Associates Beat the Scotsman 5k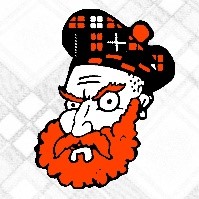 So you think you've seen everything well just wait to you meet the Angry Scotsman. At the newly named Middleton and Associates Beat the Scotsman 5K (Fun Run only this is NOT a chip or gun timed race)
Participants have to cross the finish line before Angus dressed in his tam & tartan finishes his 5 K . Angus is a highly untrained athlete that is highly trained in the Scottish language and has a long list of words and expressions that best describe Angus here are a few.
Clitter-Clatter – Particularly noisy and animated talk and chatter, a clattering noise, often confused and senseless conversation.
Gilly-Gawkie – a foolish young person, usually referring to a female.
Diddle-Daddle – To waste or take your time. A lot of faffing about with little to show for it.
Our Main stage performers will be Simonds Lions Caledonian Pipe Band and our special guests Saint Andrew Society

So get ready for a morning of laughs, giggles and Scottish Humour never seen in Atlantic Canada
Race Details:
Date: Saturday, August 11th, 2018
Time: 9:00 am
All events will take place at the furthest parking area at 333 Water Street, adjacent to the Diamond Jubilee Cruise Terminal.
5K Registration Fee:
Early bird (Until March 30th) – $30
Regular (Until May 30th) – $35
Late (until Aug 8th)- $40
Event Weekend – $50
Register Now! (Coming soon)
Bling :
1. Beat the Angry Scotsman finishers medal
2. Scottish Beard
2018 Medals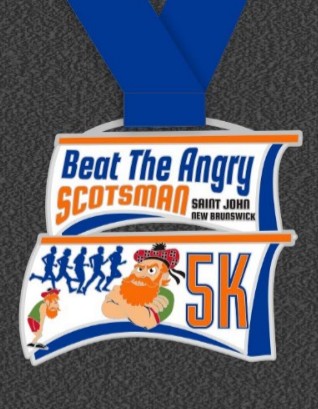 the full Challenge medal set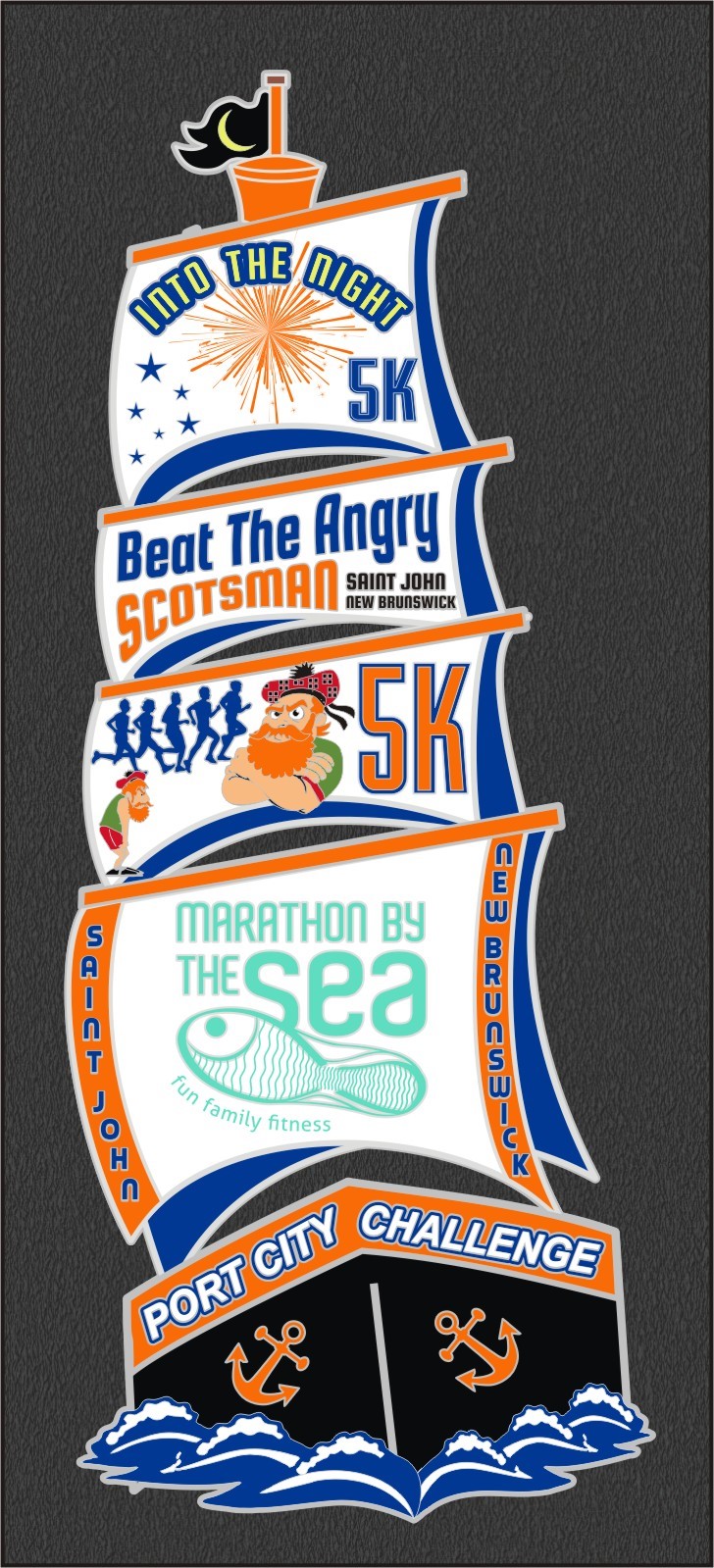 Race Kit Pick-up
Pick up your race kit at the  Diamond Jubilee  Cruise Terminal, 333 Water Street, Saint John, NB.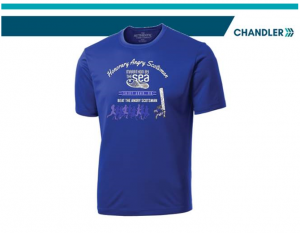 Friday, August 10th, 4:30 pm – 8:30 pm
Saturday, August 11th, 7 am – 8:15 am
New Beat the Angry Scotsman 5 Km
Turn left on Water Street

Up Water Street turning left into Market Square Boardwalk

Around the Hilton Point exiting onto Smythe St, turning left

End of Smythe St turn left onto Harbour Passage

Follow Harbour Passage exiting onto Fort Latour Drive

At the end turn Left onto Chesley Drive

Exit left back into HMCS Brunswicker onto the Harbour Passage

Follow back Harbour Passage

Tuning right onto the new Long Wharf Trail extension

Out and back the new Long Wharf Trail extension

Exiting right back onto Harbour Passage

Follow back Harbour Passage to Hilton Point

At the end of Harbour Passage exit up the stairs

Continue around the Hilton Point pass the Boardwalk stage

Turn right onto Water Street back to Start/Finish