GoodLife Quarter Marathon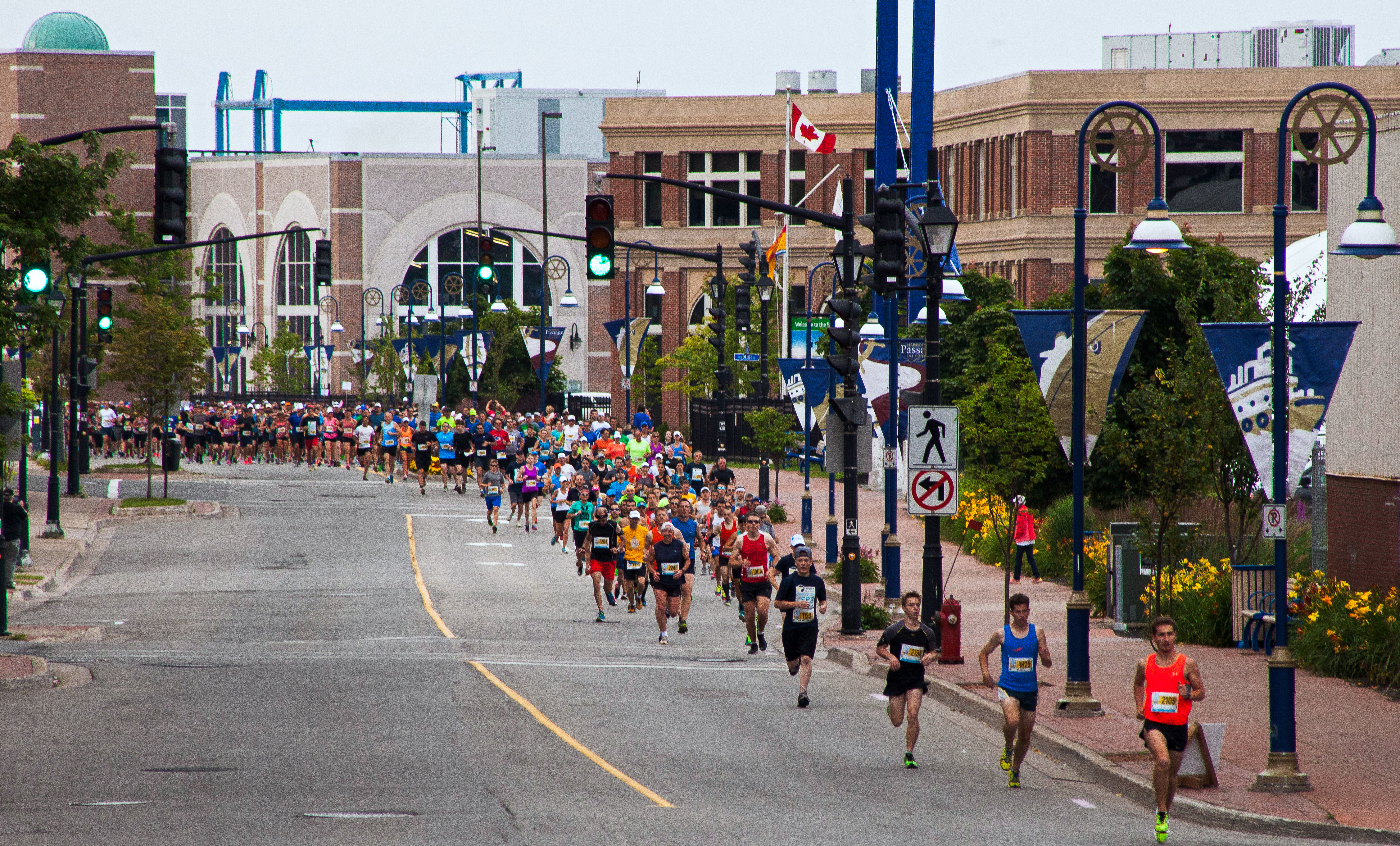 NOTE: This race has been reduced to a 10 km (from 10.66 km) event for the 2017 season due to course constraints.
Race Details:
Date: Sunday, August 13th, 2016
Time: 8:00 am
All events will take place at the furthest parking area at 333 Water Street, adjacent to the Diamond Jubilee Cruise Terminal.

10K Registration Fee:

Early bird (before April 30th) – $40
Regular (May 1st – June 30th) – $50
Late (July 1st – August 13th)- $60
All registered runners will receive a free Tech tee shirt!
Our 2017 Medals
Race Kit Pick-up
Pick up your race kit at the  Diamond Jubilee  Cruise Terminal, 333 Water Street, Saint John, NB. Located on the second floor
Friday, August 11th, 4:30 pm – 8:30 pm
Saturday, August 12th, 7 am – 6 pm
Sunday, August 13th, 6:45 am – 7:30 am
Turn by Turn
• Start/Finish – Diamond Jubilee – 8:00 am
• Runners go up Water Street turning left into Market Square Boardwalk past Stage
• Around Hilton Point coming out turning left on Smythe St
• End of Smythe turn left onto Harbour Passage
• Follow Harbour Passage exiting onto Chesley Dr. at very end (staying on left side)
• Follow Chesley Dr. across Reversing Falls Bridge
• Going strait past the Tourist Bureau parking lot veering left onto Lancaster Ave
• Turning left onto Prince St than left onto Riverside Dr.
• Exiting Riverside Dr. at Market Place overpass
• Runners turn left onto King St West
• Turning left into Harbour Bridge parking lot
• Onto Harbor Bridge exiting Market Square/city Centre exit
• Exiting Harbor Bridge onto Saint Patrick St
• Back to Start/Finish at Diamond Jubilee Cruise Terminal