Aims Recycling Into the Night 5K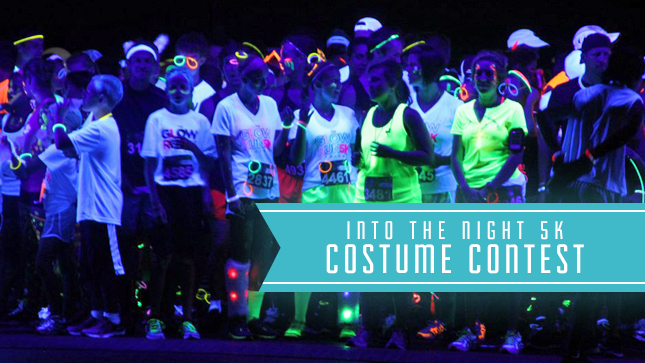 Race Details:
Date: Saturday, August 22nd, 2020
Time: 9:15 pm
 All events will take place at the furthest parking area at 333 Water Street, adjacent to the Diamond Jubilee Cruise Terminal.
(Fun Run only this is NOT a chip or gun timed race)
Into the Night 5K Registration Fee:
Early Registration until January 15th = $30.00
Regular Fee until June 1st = $35.00
until Aug 20th = $40.00
Bling :
1. Into the night 5K finishers medal
2. Arm Bands and Bib Holder
Note: there are no t-shirts for this years event
Race Kit Pick-up
Pick up your race kit at the  Diamond Jubilee  Cruise Terminal, 333 Water Street, Saint John, NB. located on the second floor
Saturday, August 22nd, 10:00 am – 9:00 pm
The Into the Night 5 Km & Fireworks Extravaganza is a sellout every year.  Runners gather at the Diamond Jubilee Cruise Terminal dressed in their best glow attire getting ready to light up the streets of Saint John. At dusk (approx.21:15) participants hit the street running passing through the middle of the Kickoff Party at Market Square with music blazing. Then it's onto the nighttime views and sounds of the Harbour Passage as time passes participants are waiting with baited breath for the first runner to finish sets off the Fireworks Extravaganza show the largest summertime fireworks display Saint John has to offer.
Turn by Turn
Start – Diamond Jubilee Cruise Terminal
Turn left on Water Street
Up Water Street turning left into Market Square Boardwalk
Around the Hilton Point exiting onto Smythe St, turning left
End of Smythe St turn left onto Harbour Passage
Follow Harbour Passage exiting onto Fort Latour Drive
At the end turn Left onto Chesley Drive
Exit left back into HMCS Brunswicker onto the Harbour Passage
Follow back Harbour Passage
Tuning right onto the new Long Wharf Trail extension
Out and back the new Long Wharf Trail extension
Exiting right back onto Harbour Passage
Follow back Harbour Passage to Hilton Point
At the end of Harbour Passage exit onto ramp
Exiting ramp onto Smythe Street
Crossover Smythe Street up Union
Turn right onto Saint Patrick Street
Pass Market Square onto Water Street back to Start/Finish