Emera Marathon by the Sea


Our marathon is a qualifying course for the Boston Marathon!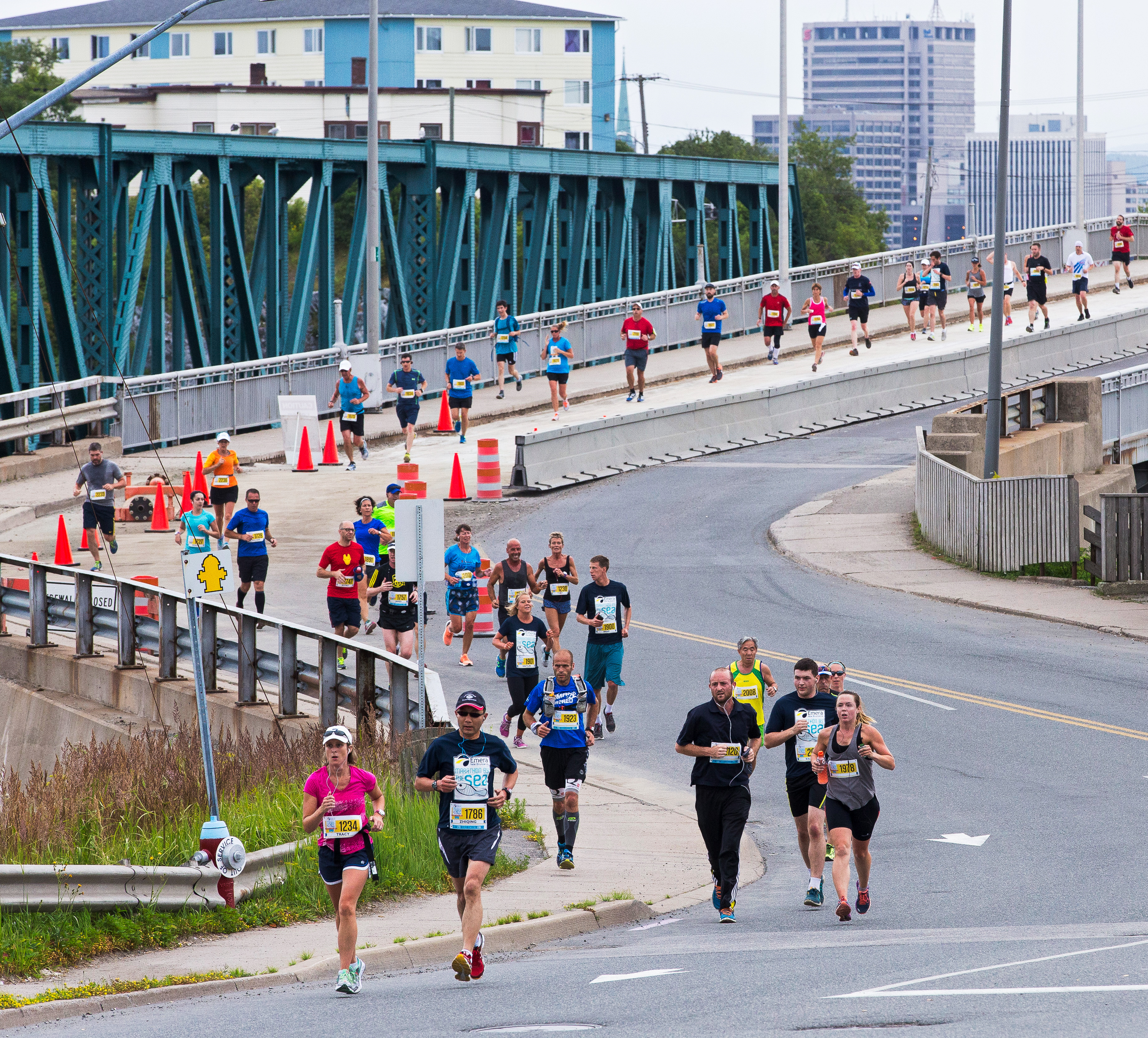 Race Details:
Date: Sunday, August 12th, 2018
Time: 8:00 am
(Early Start 7:00 am)
Distance: 42.2 kilometers/26.2 miles
 All events will take place at the furthest parking area at 333 Water Street, adjacent to the Diamond Jubilee Cruise Terminal.
Disclaimer:
Please be advised that while walking is allowed, the course will be closed 5 hours after the official start time of 8:00 am. Early start times can be arranged for any walkers who feel they will require more than 5 hours.
 Full Marathon Registration Fee:
 Early bird (Until March 30th) – $65
Regular (Until May 30th) – $75
Late (until Aug 8th)- $85
Event Weekend – $95
Register Now! (Coming soon)
Bling :
1. Marathon finishers medal
2. Tech Tee Shirt
2018 Medals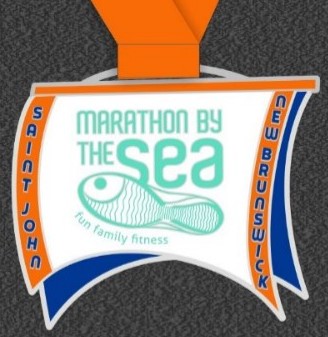 2018 full Challenge medal set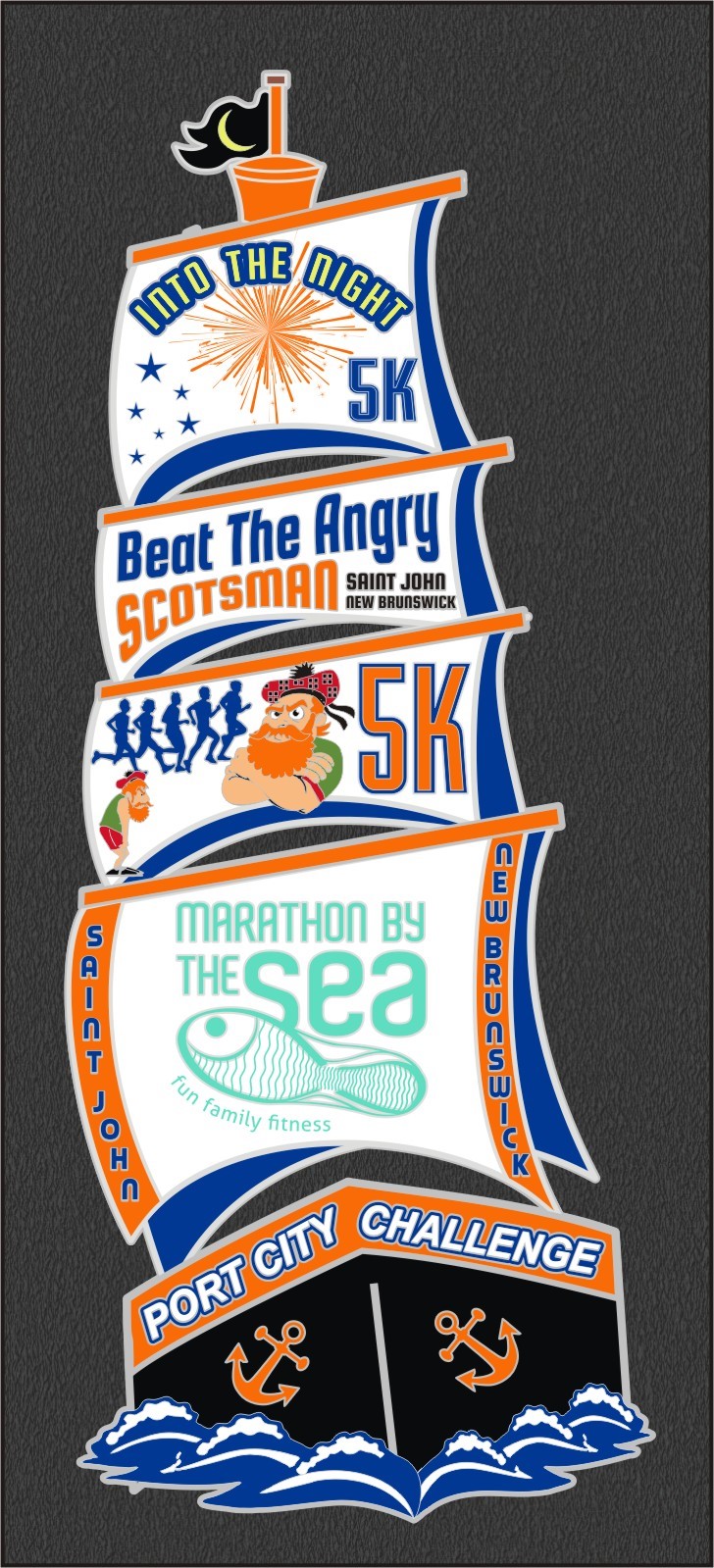 Race Kit Pick-up
Pick up your race kit at the  Diamond Jubilee  Cruise Terminal, 333 Water Street, Saint John, NB. Located on the second floor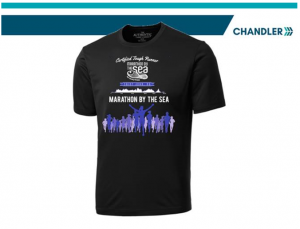 Friday, August 10th, 4:30 pm – 8:30 pm
Saturday, August 11th, 7 am – 6 pm
Sunday, August 12th, 6:45 am – 7:30 am
The 2018 Emera Marathon is one of the most challenging and satisfying courses in Atlantic Canada. Starting at the Port of Saint John's Diamond Jubilee Cruise Terminal runners will find themselves following along the Saint John Harbour and river taking in such famous sites as the Harbour Passage, Reversing Falls and views of the Bay of Fundy coastline. At the 10.2 Km mark where the Half Marathoners turnaround is located the "Certified Tough Runner" title is earned. This is where marathon participants enter the community of Lorneville or as previous participants nicknamed it "Hell's Kitchen for its humid temperatures & quiet surrounding. Returning back to city centre runners will feel the pace pick up as they approach the views given from the Harbour Bridge. Located at mile 24.2 runners are granted permission to cross the1 mile long Harbour Bridge back to City Centre  (this is the only time pedestrians are permitted to cross the Harbour Bridge)
Turn by Turn

• start/Finish Diamond Jubilee Cruise Terminal
• Runners turn left onto Water St
• Up Water Street turning left into Market Sq. past Stage
• Runners go around Hilton turning left on Smythe St
• Follow Smythe St runners turn left into Harbour Passage
• Marathoners exit Harbour Passage at the end onto Chesley Dr.
• Runners cross Chesley Dr. and proceed up Chesley
• Across Reversing Falls Bridge onto Main St
• West on Manawagonish Rd
• Marathoner's continue out Manawagonish
• Onto Ocean Westway (Right side)
• Onto King William till the very end
• Turning left onto Lornville Rd
• Returning on Lornville Rd back to King William Rd
• Returning back King William on opposite side
• Runners return back Manawagonish on the opposite side
• Follow Manawagonish veering right onto Fairville Boulevard
• Follow Fairville Boulevard to the end turning right onto Lancaster Ave
• Crossing over at Castle Funeral Home
• Turning left onto Prince St than left onto Riverside Dr.
• Exiting Riverside Dr. at Market Place overpass
• Runners turn left onto King St West
• Turning left into Harbour Bridge parking lot
• Onto Harbor Bridge exiting Market Square/city Centre exit
• Exiting Harbor Bridge onto Saint Patrick St
• Back to Start/Finish at Diamond Jubilee Cruise Terminal