Emera Marathon by the Sea


Our marathon is a qualifying course for the Boston Marathon!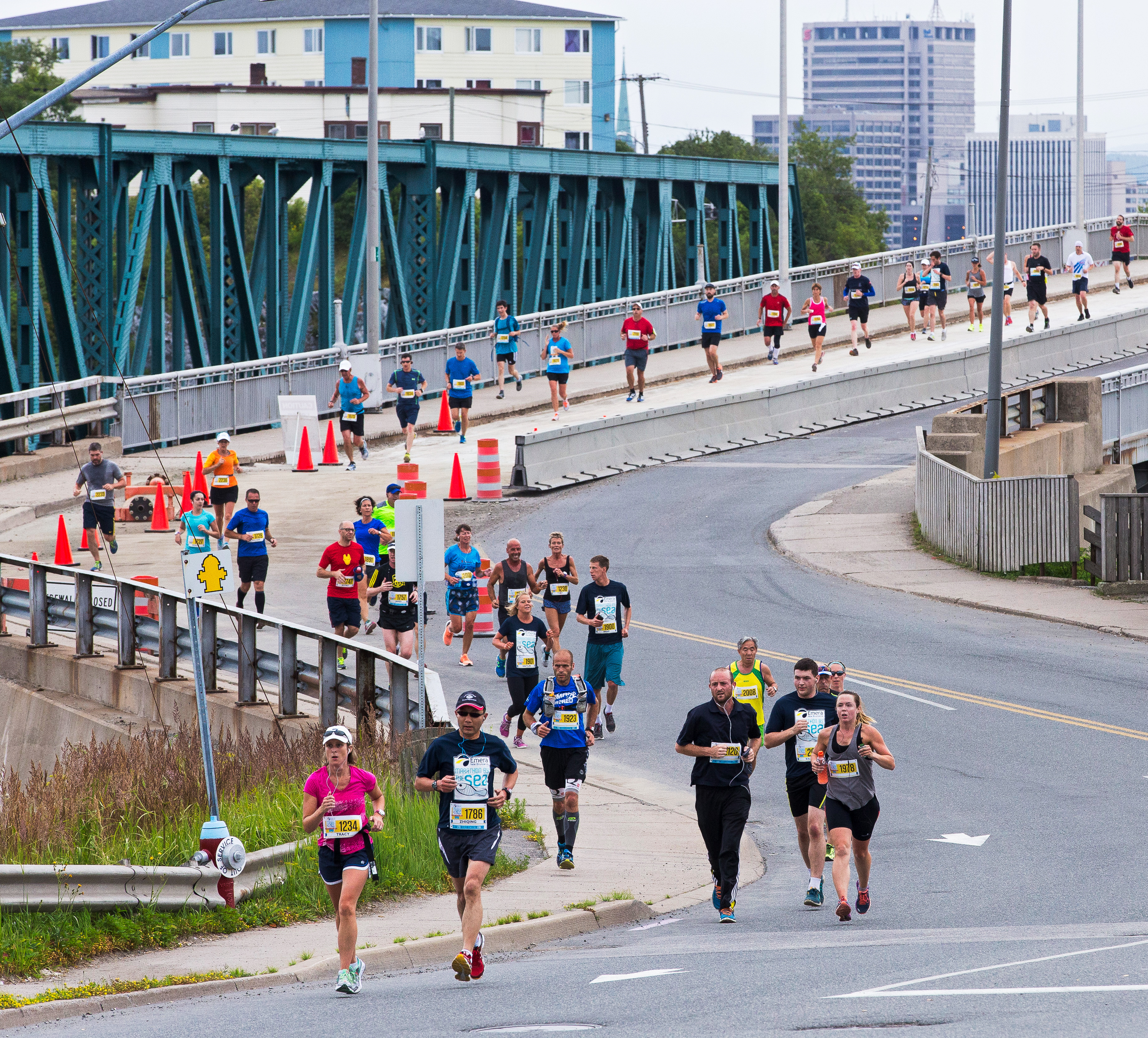 Race Details:
Date: Sunday, August 12th, 2018
Time: 8:00 am
(Early Start 7:00 am)
Distance: 42.2 kilometers/26.2 miles
 All events will take place at the furthest parking area at 333 Water Street, adjacent to the Diamond Jubilee Cruise Terminal.
Disclaimer:
Please be advised that while walking is allowed, the course will be closed 5 hours after the official start time of 8:00 am. Early start times can be arranged for any walkers who feel they will require more than 5 hours.
 Full Marathon Registration Fee:
 Early bird (Until March 30th) – $65
Regular (Until May 30th) – $75
Late (until Aug 8th)- $85
Event Weekend – $95
Register Now! (Coming soon)
Bling :
1. Marathon finishers medal
2. Tech Tee Shirt
2018 Medals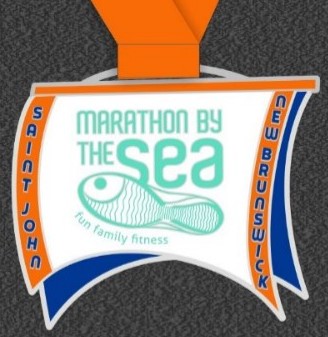 2018 full Challenge medal set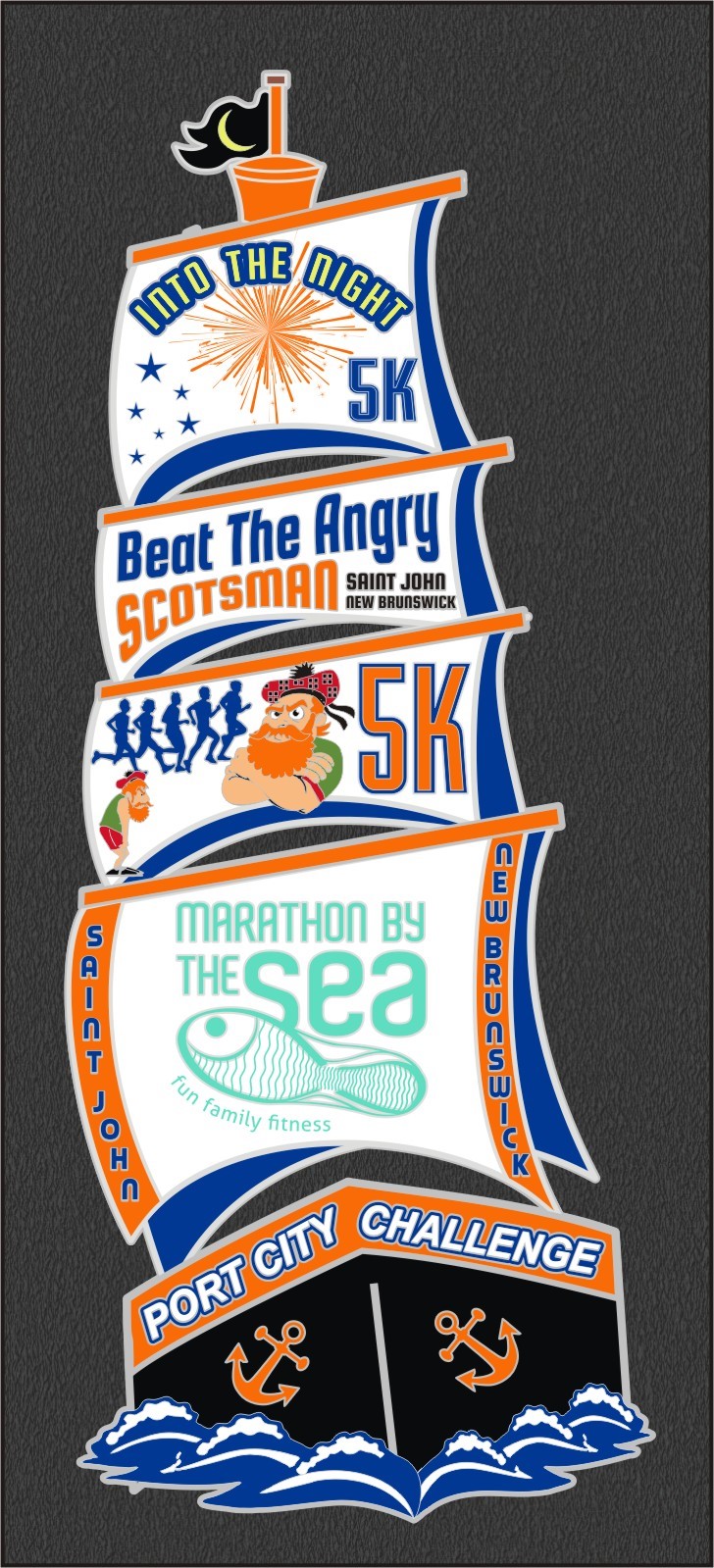 Race Kit Pick-up
Pick up your race kit at the  Diamond Jubilee  Cruise Terminal, 333 Water Street, Saint John, NB. Located on the second floor
Friday, August 10th, 4:30 pm – 8:30 pm
Saturday, August 11th, 7 am – 6 pm
Sunday, August 12th, 6:45 am – 7:30 am
Turn by Turn
• start/Finish Diamond Jubilee Cruise Terminal
• Runners turn left onto Water St
• Up Water Street turning left into Market Sq. past Stage
• Runners go around Hilton turning left on Smythe St
• Follow Smythe St runners turn left into Harbour Passage
• Marathoners exit Harbour Passage at the end onto Chesley Dr.
• Runners cross Chesley Dr. and proceed up Chesley
• Across Reversing Falls Bridge onto Main St
• West on Manawagonish Rd
• Marathoner's continue out Manawagonish
• Onto Ocean Westway (Right side)
• Onto King William till the very end
• Turning left onto Lornville Rd
• Returning on Lornville Rd back to King William Rd
• Returning back King William on opposite side
• Runners return back Manawagonish on the opposite side
• Follow Manawagonish veering right onto Fairville Boulevard
• Follow Fairville Boulevard to the end turning right onto Lancaster Ave
• Crossing over at Castle Funeral Home
• Turning left onto Prince St than left onto Riverside Dr.
• Exiting Riverside Dr. at Market Place overpass
• Runners turn left onto King St West
• Turning left into Harbour Bridge parking lot
• Onto Harbor Bridge exiting Market Square/city Centre exit
• Exiting Harbor Bridge onto Saint Patrick St
• Back to Start/Finish at Diamond Jubilee Cruise Terminal